From Jennifer's Body, Till Death: Every Megan Fox Horror Movie
When you hear the name "Megan Fox," what exactly do you think of? The truth is that Megan Fox is one of those actresses to whom it is difficult to remain indifferent. On the one hand, this is one of the sexiest actresses who have stepped foot in Hollywood in recent decades, partly thanks to what can be called "Jennifer's body." On the other hand, Megan Fox also arouses quite a bit of antagonism. Countless movie fans think she is one of the worst actresses in Hollywood, while others point to the provocations she provokes in her private life or quotes that it is not clear how she can get out of her mouth.
I, quite surprisingly, am somewhere in the middle. It's clear to me, and so dear Megan, that she's a pretty average actress at best (she once said, "I'm not going to win an Oscar anytime soon. I'm not Meryl Streep"). On the other hand, I can't escape the fact that people judge her a little too harshly. She did some reasonable things in her career and even moved away from the typecast of the "sexy but slightly evil girl," including all of Megan Fox horror movie, which we will deal with in this article.
The Megan Fox Story: Typical Hollywood Success?
Megan Denise Fox was born in Oak Ridge, Tennessee. Her parents divorced at a young age, and she grew up with her mother and stepfather. Her story is reminiscent of many other actresses: around the age of five, Fox enrolled in drama and dance classes took part in the school choir, and began modeling around the age of 13. At school, she wasn't very popular, to say the least, and hung out only with boys.
Her first steps in cinema came at a relatively early age. At 15, she played the big rival of sisters Mary Kate and Ashley Olsen (!) in a movie called "Holiday in the Sun." Three years later, she played the great rival of Lindsay Lohan in the terrible film "Confessions of a Teenage Drama Queen." Already in these early roles, you can see that the image of the "bad girl" accompanies her from the beginning of her career. She took part in other films – for example, she appeared as an uncredited extra in "Bad Boys 2" – and at the same time more leading roles in television series (such as the soap opera "Ocean Ave." or the ABC comedy "Hope & Faith").
Megan Fox's big break came in 2007 as the female lead in "Transformers" alongside Shia La Buff. The truth is that the "Transformers" movies, in the opinion of the writer of these lines, are anything but successful. As you can expect from a movie directed by Michael Bay and produced by Steven Spielberg, the result is messy, too long, and includes excessive action scenes, with quick editing and strange shots, which give a headache between all the yawns.
Her role as Mikaela Baines in the film did earn her a few nominations at youth awards ceremonies, such as the MTV Movie & TV Awards, but from a more mature perspective, it's hard to say that Fox took the opportunity. Her acting was problematic, to say the least, and mainly consisted of sentences in a monotone tone, strange facial expressions, and an open mouth, as if she were Kirsten Stewart in "Twilight." "I was terrible in "Transformers," she admitted in an interview. "This is my first film, and it's not right, and it's not realistic. The movie isn't bad. I just wasn't proud of what I did." She said that to prepare for the role, she gained weight because "Michael Bay doesn't like thin actresses." Perhaps that's why after "Transformers 2," which included her minor role, She got fired by Spielberg from the third film after allegedly comparing Michael Bay to Hitler.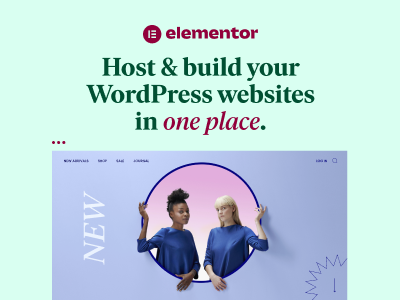 Since then, we have seen her in quite a few films, some successful and others – a pure catastrophe. She played April O'Neill in two Teenage Mutant Ninja Turtles movies, and recently, we also saw her in the rather forgettable "Expend4bles". She took part in comedies, such as "How to Lose Friends and Alienate People" (2008), "Friends with Kids" (2011), "This is 40" and "The Dictator" (2012), and more. In between, she made some mediocre action or science fiction films that are you can happily skip, such as "Jonah Hex," " Passion Play" and "Above the Shadows."
Mouth With No Limits
Although Fox's profile is seemingly that of a good girl or even a geek who loves comic books, video games, "Star Trek" and "Star Wars," it turns out that her mouth does not meet the rules set by society. During her career, Megan Fox has provided quite a few strange quotes – which may explain the scorn she receives. 
Megan Fox stated that she is bisexual and fell in love with a stripper at the age of 18. Fox believes that every person, regardless of who they are, can fall in love with another person of any gender. That might sound logical, but she chose a somewhat odd analogy to explain her nature. "I could see myself in a relationship with a girl," she said in an interview. "Olivia Wilde is so sexy. She makes me want to strangle a mountain ox with my bare hands. She's mesmerizing."
Megan Fox has about ten tattoos, including the Chinese word for "strength," quotes from Nietzsche and Shakespeare's "King Lear," a drawing of Marilyn Monroe, and more. A complicated girl, did we already say?
Her off-screen life also included enough scandals. The long relationship with Brian Austin Green of "Beverly Hills 90210" was normal enough, with marriage after a long relationship, two children, and a divorce during Fox's pregnancy with their third child together. 
This pairing seemed normative, more or less, which is hard to say with Megan Fox's current relationship with rapper Coulson Baker ("Machine Gun Kelly"). They announced their relationship right next to the cute music video for the charming song "Bloody Valentine," which looks like it's straight out of a 2000s teen comedy. In the clip, Fox dances, lip-syncs, plays the guitar but primarily abuses her partner in various ways, including tying him up in bed or electrocuting him with a hair dryer while he's in the bath.
The truth is that, in reality, the relationship between the two is a horror movie. It is probably one of the strangest we've seen in recent years in show business, not only because of the public fights they have – Many couples experience this. They are just too weird. Among other things, the two got engaged in January 2022 in a ceremony that included drinking the other's blood, perhaps inspired by "Jennifer's Body," which we will get to later. 
At one of the award ceremonies, they arrived together: Fox in a revealing sexy dress and Machine Gun Kelly with a tongue painted black – let's say that the picture of them kissing or licking each other is one of the most hallucinatory that has emerged in Hollywood. At one point, Megan Fox apparently suspected that her partner was cheating on her. She published a post with a quote from a Beyoncé song about Jay-Z's infidelity and burned a pile of things that were apparently his. As far as we know, this couple is still living together.
Questionable Integrity: On Megan's body
Unsurprisingly, it is challenging to separate Megan Fox's appearance – and especially her body – from the public debate surrounding her. She denies having undergone plastic surgery, but experts in the field and people who have looked at her photos over the years can swear that she has experienced, among other things, breast surgery, botox, "fox eyes" (changing the structure of the eyes to create a "cat-like" look), and more.
With or without a relationship, Fox is another case of a girl who looks perfect – but doesn't know it. She does have some minor flaws – You can see, for example, many Megan Fox toe-thumb pictures stating their length is not equal, but this is a little business. In an interview with the "Sports Illustrated" swimwear magazine, she said that she is dealing with a body image disorder (body dysmorphic disorder) – that is, she sees flaws in her physical appearance and negatively affected by them, which causes distress and damage to her image and daily conduct. "I don't see myself the way others see me. There wasn't a single phase in my life when I loved my body," she said. "Probably my journey to self-love will be endless."
According to Fox, she is asocial – meaning unmotivated to have social interactions or take part in social activities, except perhaps her relationships. She suffers from OCD, a tendency to self-harm, low self-confidence, and more.
Megan Fox Horror Movies
With all due respect to the career, the personality analysis of Megan Fox, and her private life, the purpose of this article is to introduce you to the Megan Fox Horror movies.
We will update the movie list with every Megan Fox horror movie she will make.
Jennifer's Body (2009)
 The main film in this context is "Jennifer's Body" from 2009, based on a script by Diablo Cody ("Juno"), which in the years since then has become a kind of cult film. The film is about a popular cheerleader named Jennifer (Fox) and her somewhat nerdy friend (Amanda Seyfried), who attend a rock concert. The band members want to sacrifice Jennifer to the devil, but the ritual fails as it turns out that she is not a virgin. From there, she will turn into some kind of monster that will brutally kill men. There are some iconic images from this movie. Like Megan Fox Jennifer's Body Lighter scene. And, of course, it's pretty romantic horror movie.
The film is far from perfect, but today, it receives an honored status among horror fans. First, Fox introduces one of the sexiest roles in horror cinema in recent years. Her performance also mainly received positive reviews, some even referring to her comedic sides. She said that to prepare for the role, she lost quite a bit of weight and avoided exposure to the sun for several months to get the pale "zombie" look. In her awareness of her situation, she said: "The film came out at a time when the public crucified me, and I went through a mental breakdown. What my character went through in the film was a metaphor for what I experienced in Hollywood."
---
Rogue (2020)
First of all, a confession: I like survival movies of man versus nature, especially murderous animals. Even films where those bloodthirsty animals are lions manage to entertain me, even though most of them are bad ("Beast" with Idris Elba is one of the reasonable few). "Rogue" unfortunately belongs to the group of most films in this field. It is awful.
In "Rogue," Fox plays Sam, who heads an international mercenary group on a rescue mission in East Africa. Very quickly, things go wrong; the helicopter is damaged, and the members of the group find themselves fighting for their lives against the terrorists, but mainly a murderous lion and several other murderous creatures that live in Africa. Critics and viewers killed this film, which has only 8% positive reviews on Rotten Tomatoes and a score of 4.2 on IMDB.
Among the problems with the film, we can mention the not convincing plot, the terrible computer animation (one critic compared it to the game "PlayStation 2"), the characters that are far from exciting and also the acting, including Megan Fox who looks at times as if there is a real lion outside the frame that forced her to participate in this film. The film's purpose, to present the issue of illegal lion hunting, is the only justification for its existence.
---
Night Teeth (2021)
Netflix's "Night Teeth" is a mediocre vampire movie about a college student who acts as a driver for two mysterious and sexy women (Debby Ryan and Lucy Fry), ostensibly for a night out. It quickly turns out that these women are vampires, so the pure driver finds himself fighting various tribes of vampires or something like that. The film conveyed more than an hour and a half of fun, even if it has many flaws.
Oh, and about Megan Fox? She appears in the film's credits list, but it is hard to say that her presence is significant. She appears in exactly one scene alongside another sex symbol of recent years, the super hot Sidney Sweeney, as a vampire leader or something like that. The problem is that at the end of that scene, the two, um, end their roles in the film and are killed by another vampire leader, played by Alfie Allen (singer Lily Allen's brother). And it's about as wasteful as casting Samara Weaving in "Scream 6" and killing her off in the opening scene.
---
Till Death (2021)
Every married couple has that moment when they vow to live forever and ever (the weird ones also drink each other's blood). In "Till Death," the modest but lovely horror thriller, Fox plays Emma – a woman unhappily married to a domineering husband, having an affair with his law firm colleague. On the wedding day, they celebrate like other couples in crisis: a romantic dinner, a night in the cabin in the heart of the ice where they spent at the beginning of their relationship, and, of course, sex. 
But in the morning, Emma wakes up and discovers that she is handcuffed to her dead husband. Quickly, we find out that someone planned all this, and unfortunate Emma is trying to survive when killers come to the house.
"Till Death," in my opinion, is one of Megan Fox's better roles. She manages to be charismatic and pretty tough here, but as usual, also very sexy. You probably won't agree with all the plot twists here, but as a thriller that combines "Gerald's Game" with the home invasion movies, it does the trick.
---
Midnight In The Switchgrass (2021)
"Midnight in the Switchgrass" is not exactly a horror film but a detective thriller. However, we decided to add it to the list because it is (at least on paper) about a true story – the story of the serial killer Robert Benjamin Rhoades, known as the "Truck Drive Killer" ). Rhoades was convicted of three murders, but we believe he kidnapped, raped, tortured, and murdered dozens of women in Texas over about 15 years.
The film follows two FBI agents in their pursuit of the killer: Carl Halter (Bruce Willis, before he retired from acting due to the impairment of his language skills and dementia he suffers from) and Rebecca Lombardo, who looks in the film like a model posing as an FBI agent (Fox, of course). They team up with a Florida cop (the usually excellent Emile Hirsch, "The Autopsy Of Jane Doe") in their quest to find the killer. The fact that, at some point, Rebecca herself is also kidnapped by the same guy does not help.
We have yet to see this movie – after all, it's not exactly a horror movie – but it's hard to say that our expectations are high. Only 8% of critics gave it a positive score, and IMDB surfers also killed it with 4.5 out of 10 due to the unreliability of the plot, the problematic direction, and, of course, the acting.
Please follow and like us: