Love Is Not Dead (Yet) With Romantic Horror Movies
In 2009, I went on my first date with my future wife. Since we both love the cinema, we decided to go to the movie. The problem is that I really like horror movies, and she – of course – prefers romantic comedies. I decided to look for romantic horror movies, ready to try to convince her that it could actually be fun and not so weird on a first date. I went through the list of movies showing in theaters, and I was disappointed. Nothing and nothing. In the end, I realized that the man should take the reins and give them to his date so that she can decide.
We settled on "500 Days Of Summer", an excellent romantic comedy but not really romantic. And the rest is history.
Why Aren't Romantic Horror Movies Out There?
The fact that we did not find romantic horror films in the cinema at that moment is not surprising. Even though a lot of horror movies have relationships, and of course a lot of sex, it's quite difficult to find horror movies that manage to present a relationship where we care about what will happen to the two characters together. Maybe because it's easier to build scary or disgusting scenes than to write a script that emphasizes its romantic sides, and maybe because the target audience is less looking for that in the horror genre.
Nevertheless, in honor of Valentine's Day, we found for you some horror movies that can be suitable for spending time with your partner, or even for a first date. Weather you are looking to watch romantic horror movies online, looking for romantic horror movies on Netflix or wanna make it "the old way" with a DVD or Blueray, you can check this films out. Who knows, maybe even a wedding will come out of it?
---
---
Check This List Of Romantic Horror Movies
Warm Bodies (2013)
"Warm Bodies" can be defined as a romantic zombie comedy, or as a kind of horror version of Romeo and Juliet (and there are quite a few similarities between these works). The film is based on a novel written by Isaac Marion, which shows the relationship between a zombie
named R (Nicholas Hoult, "The Menu") and a beautiful girl named Julie (Teresa Palmer, "Lights Out", "The Twin").
The zombie, who eats brains for a living, brutally killed Julie's partner. But very quickly he falls in love with her, saves her from his zombie friends, and discovers his human side. And there is also a happy ending, sort of.
The truth is that "Warm Bodies" is a very likable movie, with touches of horror and humor. The actors do a good job, the chemistry between them is convincing and there are some nice surprises at the plot level. Don't expect a masterpiece here, but in our opinion, this is a romantic movie that gets the job done.
By the way, if you a looking for romantic horror books, that may become a movie one day, you will be glad to hear there's a prequel and two sequels for "Warm Bodies".
Note: We may make a commission for purchases made through the following link:
---
Let the Right 0ne In (2008)
The truth is that we were debating whether to include the Swedish vampire film "Let the Right 0ne In", based on a book of the same name, on our list. It shows the not-so-romantic, and somewhat childish, relationship between a 12-year-old bullied boy and the mysterious girl next door, who is revealed as a vampire who will do anything to protect her friend. To add to the complexity, during the film there is a scene where it turns out that this girl is without a clear gender identity.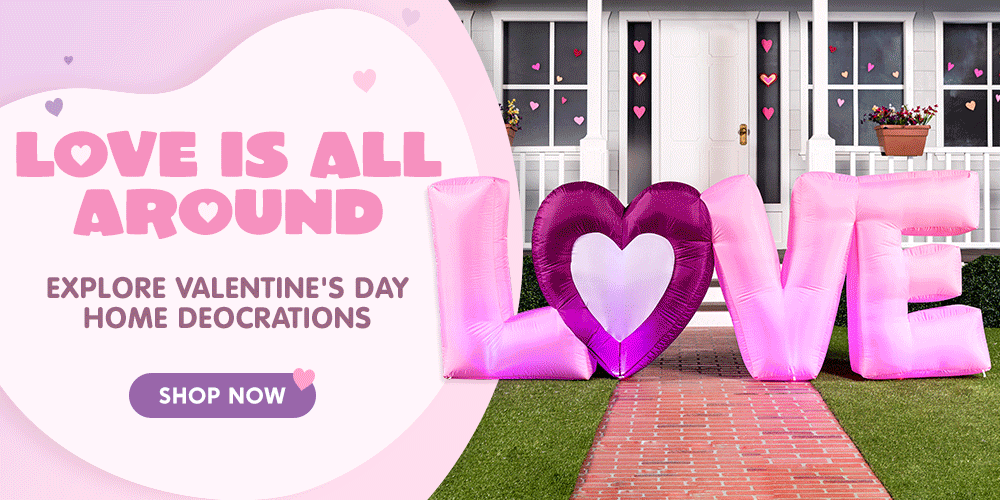 This is, in the opinion of the writer of these lines, one of the best vampire movies ever released. It is exciting and includes some scenes that will stay with you even after watching. You can also settle for the not-bad American version from 2010, starring Chloe Grace Moretz, but the Swedish original manages to surpass it in our opinion. And by the way, a series based on the story was also released not long ago, but we haven't seen it yet.
Here is the trailer for the Swedish film from 2008:
Note: We may make a commission for purchases made through the following links:
---
Jennifer's Body (2009)
You didn't think we'd make a list of romantic horror movies and not include a movie with touches of a lesbian relationship, did you? "Jennifer's Body" is far from being a masterpiece, and it kind of failed at the box office, but over the years it has become almost a cult film, a
kind of horror version of "Bad Girls" and a host of other high school comedies.
The film presents two girls, very opposite, who nevertheless manage to be good friends since childhood: Jennifer (Megan Fox, in one of the few impressive performances of her career) is a sexy and popular cheerleader, and "Nidi" (Amanda Seyfried) is a nerdy and quiet lonely girl. One day, they go to a show by an indie rock band. The band members try to sacrifice Jennifer, who is supposed to be a virgin. as part of a weird ritual. Since Jennifer has a sexual experience, something gets wrong and turns Jennifer into a demon that lures men to devour and kill them.
The result is quite bizarre, slightly amusing, and fun, with some very memorable quotes and scenes. We can also mention the excellent soundtrack, including songs from Panic! At the Disco, Florence and the Machine, and Hayley Williams from "Paramore".
Note: We may make a commission for purchases made through the following links:
---
Fresh (2022)
Hulu's "Fresh" starts like a romantic movie that doesn't belong to the horror genre: a girl with a bit of a boy's name named Noah (Daisy Edgar Jones, "Normal People") tries to find a man. Although Noah is an "A class" girl, and maybe because of that, she can't find her love. She goes
on failed dates one after another and considers giving up on the journey. One day, she meets by chance, in a grocery store, the one who seems like the man of her dreams (Sebastian Stan, "I, Tonya"). The two go on a romantic weekend, and it looks like a beginning of a beautiful relationship.
But all this happens in about the first half hour of the movie. Since the film made it to the list of romantic horror movies, you can look for some surprised. Then comes a twist that shows that this guy's plans for Noah are really not what we thought. And what's more, it's better that you don't know. Let's just say that this movie won't exactly whet your appetite.
Some claim that "Fresh" is a slightly pretentious and too-long film, which tries to say a lot about the dating zone and love in the current era but misses some of its messages. On the other hand, there is no doubt that this is an interesting and original film, with some memorable scenes, which we consider one of the best of 2022.
---
---

---
Spontaneous (2020)
If you are looking for a romantic horror movies on Netflix, you can give "Spontaneous" a try. This coming of age romantic film serves as a
black comedy and containts tones of blood. The main protagonist is Mara (the talented Katherine Langford, "13 Reasons Why"), an average high school student, clever and sarcastic.
One day, one of her classmates explodes in class for no apparent reason. Later, the students continue to explode one by one, the authorities have no clue what's going on, and Mara decides to unload the yoke because who knows when she'll spray the room with her blood.
One night, she meets a charming guy named Dylan (Charlie Palmer). The two fall in love, at least as much as it is possible to fall in love under these circumstances. The result is an "Explosive Love Story" movie that is entertaining and witty, but also sad at times, which features excellent performances by the protagonists and supporting actors, a great script, and a feeling that something is going to explode here.
Not sure that all horror fans who are looking for romantic horror movies will connect with this film, but we found it intelligent and unique.
Note: We may make a commission for purchases made through the following links:
---
Life After Beth (2014)
It's obviously not easy to lose a girlfriend, especially if it happens during a trip in nature where a snake bites her to death. This is exactly what happened to Zach (Dane Dehaan). He mourns the loss of his girlfriend Beth (Aubrey Plaza), connects with her parents (John C. Reilly and Molly Shannon), and starts a relationship with a childhood friend who is hard not to fall in love with (Anna Kendrick).
The picture starts to get complicated when one fine day, Zach discovers that Beth has come out of her grave. From this point, the film turns into a kind of romantic version of "Pet Sematary", during which the unfortunate man discovers that the current version of Beth is a little… um… Zombie. As in other films, Aubrey Plaza proves that she is one of the more talented actresses of the younger generation, certainly when it comes to portraying slightly crazy characters. The film has flaws and is not particularly memorable, but it can certainly pass a little less than an hour and a half of a date.
Note: We may make a commission for purchases made through the following links:
---
Burying the Ex (2014)
The truth is that the next film, from the same year, is about the same story: Max (Anton Yelchin, who unfortunately was killed in a terrible suicide car accident two years later) goes out with Evelyn – a beautiful girl, but beachy, domineering and very jealous (Ashley Green ). When she suspects he's flirting with a girl who runs a horror-themed ice cream shop (the fabulous Alexandra Daddario, "Texas Chainsaw 3D"), she gets a little crazy.
Max decides to break up with Evelyn, but before he does so she gets hit by a bus and dies. Very quickly she returns, as a zombie who manages to be even more terrible than she was in life.
---
---
It is impossible not to compare "Burying the ex" and "Life After Beth". Although "Burying the Ex" is probably the least successful of the two at the level of the plot, acting, technical aspects, and more, it can be great for couples who are not looking for an "artistic" movie and can settle for a slightly silly movie, which will allow them to leave your brain and logic at home.
Note: We may make a commission for purchases made through the following links:
---
Bones and All (2022)
The newest film on our list of romantic horror movies was premiered at the last Venice Film Festival and received a lot of praise. The director, Luca Guadagnino, also took the best director award at the festival ("Silver Lion"). All this is not obvious when we are talking about a romantic coming-of-age drama, which takes place in the 80s and presents the journey of two young cannibals (the excellent Taylor Russell from the "Escape Room" movies and Timothee Chalamet, who has already received an Oscar nomination for "Call Me by Your Name") in the United States, trying to understand their past.
The film, a kind of youth comedy with art-house touches, offers several twists and combines different genres in a rather surprising way. It features some successful horror scenes, excellent performances by the cast (including the supporting actors), and a soundtrack loaded with pop songs.
Note: We may make a commission for purchases made through the following links:
Please follow and like us: