Justin Long Horror Movies Show: You Can Take The Eyes Of Him
Not long ago, the American actor Justin Long celebrated his 45th birthday. As in the case of another actress whose horror career we reviewed here recently, one named Shannon Elizabeth, the very mention of her birthday brought up thoughts of aging in the writer of these lines. With the childish face and young (and some would say not very fashionable) haircut that has accompanied him for several decades, Justin Long is approaching the age of 50. As is the best tradition, I thought about what I could wish on Instagram for the actor, who is unlikely to read the blessings. Ultimately, I settled for a straightforward wish: that his life would be happier than the fate of the characters he plays in horror movies. A beautiful and moving greeting, isn't it?
The truth is that horror fans in various forums and social networks tend to joke about this topic. The memes on the subject get a lot of shares and likes: here is Justin Long turning into a strange sea creature, and in another you can see some fun of Justin Long eyes (no spoilers, yes?). Despite this, and perhaps because of this, this is one of the most likable actors in Hollywood today. He generally directs himself to relatively light projects in advance, but he has had some exciting and challenging career choices, including some highly talked about horror films – Making him one of our favorite horror celebs.
The Long Career Of Justin Long
The stars have destined Justin Long to be an actor, even if perhaps in the theater realm. He was born in Connecticut, United States, to a Catholic family. His father was a professor of philosophy and the Latin language, and his mother was an actress who played roles mainly on the theater stage. He has two brothers: the older is an actor and theater director, and the other is a very insignificant film producer and actor whose prominent role is playing a sandwich mascot in "Accepted" alongside Justin Long. Our Gus'tin was also part of a sketch group at the university, acted in several productions of plays, led a children's theater class, and more.
At some point, he realized that the bigger screen was beckoning him. His first role on the big screen was in the acclaimed science fiction parody "Galaxy Quest" from 1999, alongside names such as Sirogany Weaver (Alan Ripley from "Alien" movies), the late Alan Rickman, Tim Allen, Sam Rockwell, and others. In the comedy, which received positive reviews but did not do too well at the box office, he played the small role of an ardent fan of the TV series starring at the heart of the plot. In 2001 came the big breakthrough, with "Jeepers Creepers," which we will get to shortly.
In the more than two decades that have passed since then, and Justin Long movies list is pretty wild. we have seen Justin Long star in several comedies, more or less appreciated: the terrible "Crossroads" with Britney Spears (who, if you continue to upload videos of her dancing with knives, will receive a dubious place of honor on this site): the comedy "DodgeBall: A True Underdog Story" (2004) alongside Ben Stiller; Disney's disappointing "Herbie: Fully Loaded" (2005) opposite Lindsay Lohan, who before her life was a horror movie was a pretty hot actress; "Waiting…" (2005) about a group of restaurant workers, with Ryan Reynolds and Anna Faris; "Accepted" (2006) in which he played a young man who opens a mock college to please his parents; Kevin Smith's "Zach and Miri Make A Porno" (2008); "He's just Not That Into You" (2008) and more.
He had several roles in action films (most notably " Die Hard 4.0″), dubbing roles (in particular, Alvin in "Alvin and the Chipmunks"), and the subject of his name we gathered here – horror films.
Justin Long Horror Movies
Take a look of Justin Long horror movie list (updated):
---
Jeepers Creepers (2001)
Suppose you've read our review of the Jeepers Creepers song. In that case, you probably know precisely the incarnations this song went through over several decades: from Lans Armstrong's jazz movie through Looney Tunes to this excellent horror movie. In the first Justin Long horror movie, he played Darry Jenner, driving home with his sister Trish (Gina Phillips). Unfortunately, they run into a mysterious, demon or scarecrow-like creature that moves a car with the license plate B-E-A-T-N-G-U – because such creatures can quickly go to the local Department of Transportation and create a custom license plate.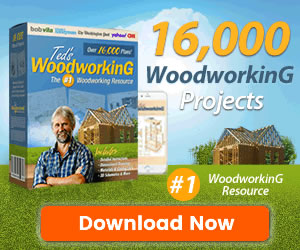 Later, when the song is played in several versions, they discover that this creature is the Creeper, who wakes up once every 23 years and murders unfortunate victims to feed on their body parts. We won't tell you exactly what happened to Justin Long in this film, and you can see it for yourself. Still, he did a great job here, which earned him a nomination for the Best Young Actor award at the Saturn Awards, which is given annually to horror, science fiction films, and fantasy.
Justin Long also had a brief guest appearance in the sequel, 2003's Jeepers Creepers 2, in a dream of one of the characters. Feel free to use your eyes to see the following video (oops), but be aware that it contains spoilers for the fate of our Darry. Luckily for Justin Long, he's not tied to the following two movies in the Franchise: "Jeepers Creepers 3" and the awful "Jeepers Creepers: Reborn."
---
Drag Me To Hell (2009)
We move forward to 2009 and Sam Raimi's horror comedy "Drag Me To Hell." The film, which we still haven't figured out if it should be considered a perfect lousy or bad good film, resurrects all the horror clichés. The result is exaggerated, fun, and ridiculous sometimes, but I think we laugh more at the film than at the film.
The jump-filled plot centers on a gray-haired loan officer named Christine (Alison Lohman), who refuses to extend a loan to an elderly gypsy woman. When this happens in a horror movie, one can perhaps conclude the next steps: the same gypsy curses Christine and the people around her; the only way to get rid of her is to do something strange with a button. The film includes, among other things, a haunted talking goat, a cat that comes out of a human's mouth or bouncing newspapers.
The good news is that the character Long plays here – Clay, between Christine's couple – doesn't die at the movie's end. But it's not confident that seeing your girlfriend, the one you were going to propose to, being dragged to hell through train railways is a far better fate.
---
After.Life (2009)
"After.Life" is, first of all, a huge miss. The horror thriller, starring Liam Neeson (right before he started doing the same movie five times a year), Christina Ricci, and Justin Long, failed in every way. The critics killed it, and it could not recoup the investment – a rather embarrassing fact in a film with some familiar stars, produced on a budget of 4.5 million dollars.
The protagonist is Anna Taylor (Ricci), a teacher whose life could have been better. After an argument with her boyfriend (Long), she is allegedly killed in a car accident and ends up at the local funeral home, run by a man named Elliot Dean (Neeson), who can supposedly talk to the dead. Anna wakes up and tries to convince Elliot that she is alive, and at some point, the boyfriend also starts to get suspicious.
We won't go into the twists and turns of the plot here, in a messy movie that could have been much better. We'll say that towards the end, our beloved Justin meets the funeral manager in a way he probably would have preferred to avoid.
---
Tusk (2014)
He told you once you saw an ad in the newspaper where a particular person offered free housing to those who would agree to live and meet a straightforward condition: occasionally dressing like a walrus or a seahorse. Probably not, but it turns out that director Kevin Smith ("Clerks," "Dogma," "Chasing Amy," "Jay and Silent Bob Strike Back") saw this very ad at some point. He talked about it on his podcast, SMotcast, and even asked listeners if they would like him to make a movie about it. Unsurprisingly, the answer was yes. We got one of the weirdest and most ridiculous movies you can think of.
Long plays Wallace Brighton, a podcast host with a shocking mustache who travels to Canada to interview a man who has become an internet sensation. When the interview is canceled because that guy commits suicide (a reasonable excuse), Wallace decides to do everything to make the trip a recognized expense. He came across a flyer about a man offering free accommodation and the possibility of hearing "interesting stories." From there, Wallace arrives and discovers that this guy is a psychopath who wants to turn him into a seahorse as compensation for an animal named "Mr. Tusk" he had to kill under gruesome circumstances.
Unfortunately, his plan succeeds a little too much, as the acquaintances who come looking for Wallace find out: partner Alice (the perfect Genesis Rodriguez), Haley Joel Osment (yes, the kid from "The Sixth Sense"), and more.
---
Yoga Hosers (2016)
If you thought things couldn't get any weirder than "Tusk," you should meet some Nazi hot dogs. Yoga Hosers is the second film in Kevin Smith's horror True North Trilogy, which will end very soon with a movie called "Moose Jaws," or as defined in the film's tagline: "Like Jaws, only with a moose." The entire cast of this film has yet to be announced, and we don't know if Justin Long will be part of any of the credits.
Let's go back to "Yoga Hosers," which stars the daughters of two relevant names: Harley Quinn Smith (who is unfortunately not related to Margot Robbie, but to Kevin Smith) and Lily-Rose Depp, the daughter of Johnny Depp, who also plays a ridiculous secondary role here. 
We wanted to write something about the plot here, but it's too weird. In any case, the second-generation daughters of the Smith-Depp families here play yoga-loving young women under their guru, Yogi Beyer (Justin Long, in a relatively minor role), who works at a convenience store and dreams of becoming singers. They find out that the store used to be the headquarters of Nazi Canadians and that they must use all their yoga and hockey skills to deal with dangers centered on the "Bratzis," a tiny one-foot Nazid made from bratwurst.
The result here is bizarre and very mediocre, at best. According to many, it was the lowest point in Kevin Smith's successful career.
---
Lavender (2016)
"Lavender" is an American-Canadian horror film, which you can watch on Netflix, among others. The film stars Australian Abby Cornish, an actress ("Bright Star," "Limitless," "Sucker Punch") and even a rapper in her spare time, who plays a young woman who carries trauma from her childhood. Today, she is a photographer of abandoned buildings and a young mother trying to recover from amnesia and the fact that she does not remember what happened in her childhood. 
A car accident and a mysterious package link her to a farmhouse connected to her past. Her therapist, played by Justin Long, suggests she visit the same farm for her psychological recovery. Later, we will better understand what his interest is. Spoiler: 
It's hard to say that "Lavender" is a perfect movie, but the result is reasonable. You can see if you have nothing to do, looking for an hour and a half to pass in front of Netflix or just want to see all of Justin Long horror films because of this article.
---
Barbarian (2022)
"Barbarian" appeared on our list of the best horror movies of 2022, and rightfully so. Unfortunately, describing this film without committing spoilers is difficult. Still, in a very general sense, it is a plot that begins with a young girl (Georgina Campbell) who rents an apartment but discovers that Pennywise is already living there, or rather the actor who played him – Bill Skasgaard. A terrifying twist comes about at the end of the film's first third, and then Justin Long enters the picture with a sub-story that will fit into the overall puzzle.
Long is AJ, an actor fired from his job after allegations of sexual abuse. He arrives at the house in his possession – the same place from the previous paragraph – and finds out what exactly is hidden there. Later on, there are several more sub-plots and timelines. Some connect more and some less, but the result is excellent thanks to the creepy atmosphere, a convincing villain character, and some terrific sequences, including the one where our unfortunate AJ meets with.. ahem.. someone. We won't tell you exactly what's happening here because we assume you have eyes to see it yourself.
---
House of Darkness (2022)
Poor Justin Long. Even when he meets someone bar someone named Mina (played by Kate Bosworth) and thinks about a dream night, he finds out that it's a nightmare. It started well when they went to Mina's house, even if that house looked like a dark castle inviting trouble. After a few hours of alcohol, kisses, and conversations, he may have thought of his successful conquest. When the nurse (Gia Croftin) joins the celebration, he even dreams of a fancy threesome that will make him show off like a soccer player taking home the match ball after a hat trick.
But we're talking about Justin Long horror movie, things look a little different. He discovers that he is trapped in the house and that these sexy women – who, at the end of the film, we will understand what they are – have quite malicious plans for him. This new Justin Long horror movie is far from being his best, but it looks watchable.
Please follow and like us: