Dr Seuss Dark Art: Meet Dr Seuss Midnight Paintings
Every night, before bed, we read at least two books to our girls. We usually let them choose what they want to hear to develop their independence. Every once in a while, they choose the only Dr. Seuss book we have in the library: "A Can in the Hat," of course. The truth is that when this happens, I have some mixed feelings. On the one hand, this is one of the most important works of children's literature ever, a story with Minimalist illustrations but with a lot of imagination and creativity. On the other hand, this story is long, with too much text that seems unnecessary today. The story, about a cat that makes a mess but manages to return the house to normal before the mother returns with the help of two strange creatures, is something we can relate to.
Not everyone knows, but Dr. Seuss has a closer connection to paintings that can be defined as "scary," even if in an implicit and relatively subtle way. This is the moment to present Dr Seuss dark art, which, as in many other cases, was mainly revealed after his death. And who knows? We may even get a few more horror films of questionable quality in the coming years.
Who Is Dr. Seuss?
Dr. Seuss is the pen name of Theodor Seuss Geisel, an American author, and cartoonist best known for the children's books he wrote and illustrated. Behind him, you will find over 50 books, including some works that are already dozens of years in countless homes around the world – such as "The Can in the Cat" series that began in 1957, "How the Grinch Stole Christmas" (1958), "The Lorax" (1972) and others. 
A large part of his works include messages that are more suitable for an older audience, such as Opposition to a Nazi or fascist regime, criticism of materialism, the quality of the environment, and the like.
The truth is that Theodor Seuss Geisel's life path explains the darker sides of his personality. He got expelled from college for having a drinking party during the dry spell. Subsequently, he did not complete his doctoral studies in literature (he chose the name "Doctor" as a tribute to his father, who wanted him with all his heart to complete his doctorate). During his career, he served as a political cartoonist and participated in the United States informational effort during World War II. Over the years, he received the Victory Medal in the Second World War and a long list of essential awards: a commendation from the Pulitzer Prize, the California Hall of Fame, and, of course, a star on the Hollywood Walk of Fame, somewhere in 2004.
And by the way, although Dr. Seuss doesn't really like Hollywood ("Hollywood doesn't suit me, and I don't suit Hollywood"), he won an Oscar for some of his propaganda films. His story was adapted into a film that won the award for best animated short, "Gerald McBoeing-Boeing" in 1950.
Dr. Seuss's Style: Simple, But Very Complex
Like any self-respecting artist, Dr. Seuss has developed a rather complex style associated with him over the years. If we stick to his poetry, experts call it "Anaphastic Tetrameter." If you don't know what "Anaphastic Tetrameter" is, like the average person, Dr. Google explains this is a relatively well-regarded literary rhythm consisting of four rhythmic units, each of which has two beats considered "weak" followed by one "strong." If you still don't understand what the hell that means, that's fine. What the average reader will be able to notice is Dr. Seuss's humor and use of puns and linguistic tricks, which must have caused the translators of his works to break their heads in frustration.
What is more relevant to his case is the artistic style in Dr. Seuss's paintings. He used several painting tools to create different textures but mainly chose pen and ink after World War II. His paintings were relatively sparse in colors, mostly shades of white, black, and 1-2 Additional colors. Each color in his was carefully selected, with precise charts, and he used color additives to create different shade levels. You must know what it looks like if you've read The Cat in the Hat and other classics by Dr. Seuss.
Despite this, the works of Dr. Seuss are actually complex. He used to combine elements in his paintings with unconventional and even intricate architectural designs, such as houses or stairs drawn with curved lines, and only sometimes complied with the laws of physics. His works were complete of imagination and sometimes created an illusion of movement, either with hand gestures or straight or wavy lines, pretty cartoonists.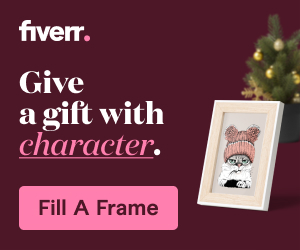 The Midnight Paintings: The Dark Side Of Dr. Seuss
Everyone has those activities they do in the middle of the night, like watching horror movies (or other types of film. But that's another story). It turns out that Dr. Seuss also had such a hobby, which he used to keep secret during his life as if it were like watching porn movies of tarantula spiders. Among the children's paintings, and especially at night, he created what was later called "Midnight Paintings," also known as Dr Seuss Dark Art.
Dr Seuss Midnight Paintings were created using various methods in which he expressed his ideas, humor, and imagination in a more suitable way for the adults in the group. Some of these paintings were more experimental in terms of painting tools or techniques, and in many of them, the tones were darker than in the children's illustrations. Some paintings expressed his cynical nature because sometimes it is challenging to introduce cynicism into children's books.
The impressive Dr. Seuss dark art catalog was revealed only after his death. For example, you can find completely new works, some with a demonstrable critical or ideological side, alongside more "mature" versions of some of the familiar characters from his books, such as Tricky Cat or Horton (the elephant The one from "Horton Hears Something"). Thus, for example, he could express with the help of the paintings his connection and love for nature, sometimes at the same time as his attraction to the worlds of fantasy and imagination.
Whether Dr. Seuss made these works for pleasure, to explore creativity and visual expression, as a practice of techniques, or for any other purpose. As a result, these paintings are more colorful than the vast majority of Dr. Seuss' works for younger audiences. You'll find several Dr. Seuss quotes that express this, such as "I like nonsense. It wakes up the brain cells." Or: "Fantasy is a necessary ingredient in living; it's a way of looking at life through the wrong end of a telescope, and that enables you to laugh at life's realities."
Here is a short video about Dr Seuss Dark Art:
Dr. Seuss did not sell these works of art and only showed them to his close acquaintances. Rumor has it that he feared that the "dark" pieces would tarnish his public image as a children's author or even stress the public's opinion and criticism of them. Or, in a materialistic world like the one we live in, it seems strange to us that a person decides to create for his pleasure and not just to get money, but all this has changed over time. The world met Dr Seuss Dark Art creations.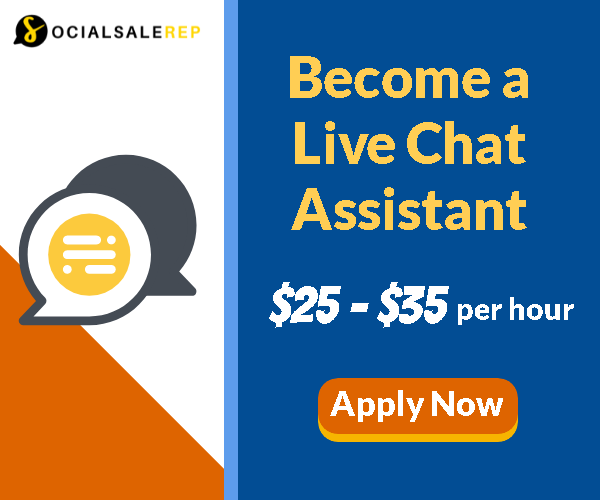 Dr Seuss Dark Art For Sale
Dr. Seuss died in 1991 from complications of oral cavity cancer from which he suffered. In the years after his death, his "new" works began to be published, mainly thanks to his widow, Audrey Geisel: in fact, the claim is that Dr. Seuss himself asked her to distribute the pieces after his death. She donated some of his works to universities, collaborated with art dealers and book authors, and worked to present Dr Seuss midnight paintings in authorized galleries and museums. Some of these works have been sold, although the most highly regarded ones are carefully not sold or transferred only through trusted galleries. You can find Dr. Seuss Midnight Paintings prints for sale easily, but not the original ones, of course.
There are some books that came out after the death of Dr. Seuss, in more or less limited editions, showing Dr Seuss Midnight Paintings and other creations. among them you will find:
The Secret Art of Dr. Seuss – The Secret Art of Dr Seuus offers 65 of Dr. Seuss's more underground drawings, alongside illustrations of sculptures and sketches he created over the years
The Cat Behind The Hat – more than 300 illustrations of Dr Seuss Dark art, with photos, interpretations, and more
Dr. Seuss's SECRETS OF THE DEEP: the Lost, Forgotten, and Hidden Works of Theodor Seuss Geisel – a book presenting Dr. Seuss's imaginary and surreal underwater creatures
Horror Movies By Dr. Seuss: A Disaster Meant To Happen
So, is Dr. Seuss the greatest horror painter of our time? Most likely not. But nevertheless, it is essential to get to know the not-really-known side of his works or their horror potential. In times when we hear about intentions to create horror versions of Cinderella, Robin Hood, and even Bloody Bambi, a scenario in which we will see "The Cat in the Hat" horror movie in the coming years is not science fiction.
After all, in 2022, we already saw "The Mean One," a black comedy in which the familiar Grinch from the works of Dr. Seuss – played by David Howard Thornton (the man behind Art the Clown in the "Terrifier" movies) – goes on a holiday killing spree The Nativity. This horror movie had a minimal release in a few hundred theaters in the United States, grossing only about $600,000. It also got terrible reviews, but that doesn't matter these days.
An over-the-top horror movie about a mischievous cat who breaks into a house like the best Home Invasion movies and performs "Saw"-style death stunts until he unleashes his monstrous creatures throughout the house – which look like "The Thing" from Kurt Russell with the same name – could be a movie The worst horror we've been waiting for.
Please follow and like us: