Best Horror Movies For Kids… And Perfect Family Time
A few days ago, when my little girl was on vacation from kindergarten, I decided to make a movie morning with her. We made some snacks, I bought orange juice, and we decided what to see. I checked my horror catalog and found that there weren't too many movies suitable for a 5-year-old girl. Ultimately, we settled on "Encanto," mainly because she knows the songs. But then I thought that maybe by the next holiday, I would find horror movies for children suitable for quality time with the little ones. "Next time, maybe we can watch a horror movie!" I promised her with sparkling eyes. "What is a horror movie?" she asked. "Um, never mind," I replied, looking helplessly at the TV screen. "Oh, look! Here's that Bruno we talked about!."
We enjoyed the movie, but I felt something is wrong. "As someone who loves horror movies so much, I need to know which movies can also fit children," I thought and prepared the following list. Just in case, for next time. In the bottom line, I found that there are enough horror movies for kids.
The Best Horror Movies For Kids
Hocus Pocus (1993)
One of Walt Disney's well-known works, "Hocus Pocus," can be great for children aged 8-10 and older (according to the website Common Sense Media, which we recommend using while choosing movies according to the age of the children). The plot here takes place in the 17th century in Salem, Massachusetts. If this name is familiar to you, it is no accident. The American coastal city became famous for the Salem Trials of 1692, in which 19 people – primarily women – were executed for being accused of witchcraft. Since then, Salem has been adopting this iamge for herself, sometimes consciously in ordet to become a tourist destination. Among other things, the play "The Witch Hunt" by Arthur Miller, the terrible "The Lords of Salem" by Rob Zombie, and the Netflix movie "Hubie Halloween" starring Adam Sandler take place there.
"Hocus Pocus" is about three sisters from Salem (played by Bette Midler, Sarah Jessica Parker, and Kathy Nagimi) who were executed after being suspected of being witches who hurt children. One witch cast a curse that would allow a virgin to bring them back to life in the act of some weird magic. Three hundred years have passed, and a boy named Max (Omari Katz) accidentally activates the curse. From there, equipped with his sister, his best friend, and an enchanted cat, he sets out to try to stop the witches from bewitching the town's children and gain eternal life. The result is likable, certainly more so than the sequel "Hocus Pocus 2," released towards the end of 2022 on Disney Plus.
---
The Nightmare Before Christmas (1993)
It seems that fans of horror movies do not need to be introduced to "The Nightmare Before Christmas," which should be on any list of good horror movies for kids (or good horror movies in general). Burton is the creator most associated with the film, which in its first incarnation was even called "Tim Burton Presents: The Nightmare Before Christmas". In practice, Burton "only" produced and wrote the screenplay, while Henry Slick directed the film itself. This magical film, with the stop motion technique, the iconic characters (mainly Jack Skellington, his lover Sally, the dog Zero, Dr. Finkelstein and others) and the excellent songs of Danny Helfman, became a cult film in every sense of the word.
The plot features a fictional town called "Halloween Town," which fails to understand Christmas customs, so Jack Skellington wants to "take over" the city through the holiday customs. It may be that some scenes here will seem stressful to young people, for example, the moments when the residents turn innocent Christmas gifts into horror pranks. We can learn from the fact that Walt Disney, who created the film, decided to distribute it under another company, claiming that its threatening content was not consistent with its childish image. But it can be great viewing with a bit of moderation and at the right age.
Equally important: after you have already exposed your children to this movie, you can start decorating the house with various products inspired by Jack, Sally, and the other characters. Here is a review we made not long ago on the subject.
---
---
Monsters, Inc. (2001)
Today, Pixar animated films come with a big pile of expectations. The studios are responsible for some of the best-animated films of the last decades, among which we can, of course, mention the likes of "Toy Story," "Finding Nemo" (in which there is a rather scary scene of an angler fish), "The Incredibles," "Up," "Inside Out," "Brave" – and the list goes on. The studio's fourth film, from the early 2000s, perhaps expresses the change in the perception of critics and the general public concerning animated films. "Monsters, Inc." is the first Pixar film nominated for an Oscar in the animated film category, and also won the award for best song for "without you, friend," which appears in the end credits.
"Monsters, Inc." is included in our review, first of all, because it is an excellent film that can be suitable for relatively young children (around the age of 5-6). It brings children together very friendly and entertainingly with the term "monster," which can deter them. The plot Takes place in the city of "Monstropolis," a world parallel to Earth, where monsters live whose greatest fear is humans.
In this particular world, the electricity is produced by the screams of children, believe it or not, and there is a bunch of "scarers" who are supposed to collect these screams and convert them into energy (as opposed to the actual reality of 2023, where the adults are the ones who scream in terror when they receive their electricity bills). The problem begins when a little girl named Wendy arrives in the world of monsters. Very quickly, the monsters realize that the children are not so terrible and that you can generate a lot of energy from laughter.
Like other types of these best horror movies for kids, "Monsters, Inc" also created some familiar monster characters who starred in many products produced since then. In 2013, "Monsters University," a prequel to the original film, hit the screens, Also a 3D version of the first movie. Starting in 2021, you can see the series "Monsters at Work," a spin-off ordered on Disney Plus services.
---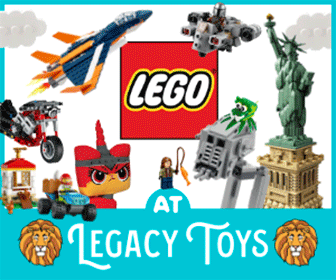 ---
Coraline (2009)
"Coraline," based on a book by the same name written by Neil Gaiman, is another collaboration between Tim Burton and Henry Silk, and we can see it as well as a "dark fantasy for children." The film's heroine is an 11-year-old girl (voiced by Dakota Fanning) who moves to a new house with her parents. As we have seen in many other horror films, she
Connects with some strange types – for example, the boy Webby accompanied by a black cat – and tries to explore the house out of boredom. Very quickly, Coraline discovers a magic door, which transports her to a parallel world that seems much more optimistic and successful than her current world. The problem is that in this alternate world, people have buttons instead of eyes, and there is something wrong that Coraline needs to resolve before she, too, gets sucked into this world.
Is "Coraline" is suitable for this list of horror movies for kids? We are not sure entirely, because some of the reviewed reviews claim it's too dark and scary to suit younger audiences (although in practical terms, its MPAA rating is PG, meaning no parental supervision is required). Either way, this is an exciting movie that adults can enjoy just as much – and maybe even more – than children. For your consideration.
---
Frankenweenie (2012)
We continue with Tim Burton and another animated film, using the stop motion technique produced by Walt Disney, which this time he also directed. As can be deduced from the name of the film and the main character in it (Victor Frankenstein), it is a clear homage to the horror classic "Frankenstein." At the center of the film is a boy who loses his beloved dog, who was his best friend.

He uses science to bring him back to life, but as happens in many horror movies for adults based on the same idea – take, for example, "Living Cemetery" – the dog will not return as it was. He exits his hiding place and starts wreaking havoc all over the city.
"Frankenweenie" received relatively positive reviews, success at the box office, and several essential awards: it won as the best-animated film at the Saturn Awards, which focus on science fiction, fantasy, and horror films, and was nominated for an Oscar, a Golden Globe and an award from the British Academy of Film and Television.
Tim Burton may have more successful films, even horror movies for kids, but you can devote a few hours to "Frankenweenie" – among other things, if you want to try to mediate the issue of parting with a beloved pet for children, a very complex issue for them to deal with.
---
Paranorman (2012)
If you are looking for horror films for children that will bring them closer to the worlds of the dead, ghosts, witches, zombies, and other horror creatures – because this is simply an educational and mature decision – "Paranorman" will be able to do the job. This time it is not a Tim Burton film, but a work by Leica Entertainment studios that did it with the stop motion technique and between The rest with the help of 3D printers.
"Paranorman" got a resounding success at the box office, grossing more than $107 million worldwide. It was also nominated for the Academy Award for Best Animated Feature (an award it eventually lost to Pixar's Brave). The plot is likely to remind some of some very familiar horror works. The hero is Norman, who sees and can talk to dead people – including his beloved grandmother. Although no one believes in his ability of Norman, at one point, he sees visions of the town's destruction by witches and sets out on a journey to save the city.
Until its happy ending, the film sensitively touches on complex issues such as social ostracism, bullying based on physical appearance, and dealing with the death of a loved one. In an amusing scene towards the end, it even manages to be the first animated film in which one of the characters comes out as homosexual. It is not sure that all of these messages will reach children, and some of the topics here may be pretty complex to digest. Still, overall, in our opinion, this is a horror film that can also be suitable for relatively mature boys.
---
Hotel Transylvania (2012)
In 2012, "Hotel Transylvania" was released and was an impressive success with almost 360 million dollars worldwide grossing. From that point, it was clear that it would not end there. Today "Hotel Transylvania" is a children's horror franchise that includes three other films: "Hotel Transylvania 2" (2015), "Hotel Transylvania 3: Summer Vacation" (2018), and "Hotel Transylvania: Transformania" (2022), which is also the last in the series. We can add TV series, video games, short films, and many complementary products.
The plot is different in each of the horror movies for kids, but on a general level, it describes what happens at the Monster Hotel in Transylvania, which is run by Dracula (voiced by Adam Sandler). This hotel hosts the best monsters from horror movies and books, intending to protect them from humans in five-star hospitality conditions.
Among the characters here, you can find Frankenstein (Kevin James), a mummy named Murray (singer CeeLo Green), werewolves named Vin Wanda (Steve Buscemi and Molly Shannon), an invisible man (David Spade), and more. In the first film, they gather to celebrate the 118th birthday of Mavis, Dracula's daughter (Selena Gomez). Still, everything goes wrong when a human named Jonathan (Andy Samberg) arrives at the same hotel. You can expect family events, twists, new characters, and many surprises in the following films.
It's not sure that it is mandatory to see each of the four films in the series, but it is one of the favorite additions from recent years to the world of children's horror films. It could be suitable for younger viewers compared to most series on this list because it doesn't have too many scary moments or profound meanings. If we rely on the website Common Sense Media, most of the films in the series are suitable for the age range of 6-7 and above.
Goosebumps (2015)
As a child, I grew up on a series of chilling "Goosebumps" books by R.L. Stein. I remember that I eagerly collected dozens of books in the series. To this day, in my mother's house – which has become, as is the best tradition, a storehouse of childhood objects – there are still four books of the series.
These books were one of my gateways to the world of horror, and it turns out I wasn't alone. To this day, the chill book series – which currently consists of more than 45 books in the regular version, about 20 books from the Do-It-Yourself Chill series in which you act on behalf of the characters and decide what to do and which page to move on to, as well as several spin-off series – is considered the second book series Best-selling in the world, after one called "Harry Potter."
When the movie "Goosebumps" was released in 2015, I went to see it (alone, of course) with a burst of nostalgia. This horror comedy, starring Jack Black, who steps into the shoes of R.L. Stein and some promising young actors, introduces us to some of the favorite monsters from the books: in this case, just getting rid of them. Three years later came the sequel, which was about the same idea. Both films managed to be light, entertaining, and above all, introduced us to some monstrous characters we grew up with, such as Slappy The Dummy or those murderous garden gnomes.
Please follow and like us: