Dog Chucky Costume: For Good Dogs Who Wanna Play
Last week, it happened again with our dog Pati. After I refused his request to play, Pati disappeared and returned after a few minutes with a sullen look, maybe even mocking. At this point, I started to get suspicious. I went on a house tour, afraid to discover the worst. In another second, when I saw it, everything changed. A tiny doll was lying on the floor, and next to it was a red stain. It was impossible to go wrong. I approached him with a reproving look, feeling my rage rising every second. "Pati, did you just steal a tomato from the table again and leave leftovers on the floor in the children's room?" I asked him, "And what about that girl's doll. Did you try to have sex with this poor doll once again?". Our dog responded with a downcast look, which sometimes seemed a bit haunted to me, and returned to sleeping on the sofa and do nothing all day.
It might be a little strange to say this, but raising a dog is sometimes like being with Chucky – and we don't just mean that chihuahua dog that was published a few years ago that has people thinking that Chucky's spirit has entered it. They both love to play, are small (at least the types we raise), are energetic, and make a lot of trouble around the house, especially when you're not paying attention or when you're not there. So under these conditions, buying a Chucky costume for dogs seems only natural.
The Benefits Of Chucky Costume For Dogs
Let's get things straight: it's highly likely that, except for a few virtuous individuals, dogs wouldn't be keen on dressing up occasionally. It is enough to see their reproachful looks every time we dress them in a coat when it is bitterly cold outside or their attempts to turn off the clothes by urinating them to understand this. But their owners can love costumes and sometimes even look for pets. If the same owner likes horror movies and essential icons, the dog may also be a victim of some scary costume. Especially if the dog connects to the world of horror, for example, so that we might ask about his ghost-hunting experience.
Here's a Chucky custome for dogs video to get you in the right mood:
A Chucky dog costume is an exciting choice for several reasons. Dressing up the dog or bitch (we'll get to that later) in the costume of our favorite doll can be a fun, playful, and entertaining experience, especially for us. It adds a nice twist to pet fashion – which has developed a lot in recent years – and allows us and our dog to celebrate important holidays, participate in costume parties, etc. Believe it or not, even the dogs can enjoy the costume and the attention they get because of it. The outfits can be comfortable for those walking on all fours or keep them warm on the colder days of the calendar.
A Chucky costume for a dog is unique, so your dog is expected to receive positive attention that is usually reserved for the rarer and more well-kept breeds. Photos of dogs in costumes have the potential to be memorable and, in this day and age, of course, viral. If you choose a cool outfit in advance, like Chucky, the chances of this happening are high. Of course, through dog Chucky costume we can also express our love for the horror genre and icon, so the dog, in this case, can be on the "marketing content" standard, if you can call it that. Another aspect is that a scary dog costume, like Chucky's, can correspond well with the fact that some people see dogs as frightening, at least in some cases.
How To Choose A Chucky Costume For Dogs?
With all your attempts for unforgettable photos or for your dog to attract attention, the choice of Dog Chucky Costume must consider some critical parameters:
Size
For the costume to sit nicely on your dog and be comfortable for him, you must adjust it in size. Measurement is only sometimes possible, especially since we buy costumes online. In this case, we advise you to see precisely the proposed sizes and, if practicable, examine the size chart. If you measure your dog and fit the costume to these measurements, the chances of you missing out are very low.
Comfort
Check carefully what the characteristics of the dog Chucky costume are, with an emphasis on comfort. It is highly advisable to prefer costumes made of light and breathable materials, which will not be difficult for the dog or cause discomfort, especially on hot days. With all due respect to accessories, it's not a must. A dog Chucky costume with an accessory or two, like the models we'll review right away, is enough.
Safety
Even if you choose a costume for a few hours or a few dozen photos, you don't want your dog to wear a costume that squeezes, itches, or makes them uncomfortable. Pay attention to the signs the dog shows, for example, difficulty in moving with the outfit, and make adjustments accordingly. Even a thousand likes on Instagram are not worth a suffering dog. It is necessary to make sure that the costume is safe.
First, ensure that the costume does not interfere with the dog's breathing, vision, or movement, God forbid. If your dog tends to chew, we recommend avoiding costumes with small parts or loose accessories, which the dog may chew or swallow.
Ease Of Use
Prefer in advance costumes that the dog can put on and take off, if necessary. Velcro straps or buttons can do the job quite easily. You can choose an outfit with adjustment options, for example, size.
Laundry And Cleaning
It is advisable to choose something other than a costume for one-time use or one photo session, even if, in practice, this is what often happens. Choose a costume made of materials that are easy to clean – yes, including peeing and other problems – and check the manufacturer's cleaning instructions.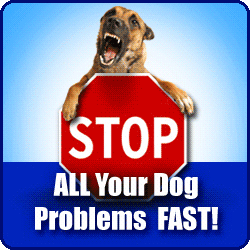 Chucky Costume For Dogs: The Main Options
Scary dog costumes don't usually come with endless designs for obvious reasons. In the case of a dog Chucky costume, we found some main models whose impressions are the ones you will find in the vast majority of stores and websites in the field.
Deadly Doll Dog Custome

We start the review of dog Chucky costumes with the following cool outfit, which appears on various websites under the name Deadly Doll Dog Costume – may be due to copyright issues or something like that, or to separate it from the other primary costume we will see later. This costume comes with a blue jumpsuit with "Good Dogs" written on it (a paraphrase, of course, for Chucky's "Good Guys" jumpsuit), while underneath, you'll find the traditional white and red striped shirt. The costume includes two super cool accessories: Chucky's red wig and a foam knife.
This Chucky costume for dogs, made of 100% polyester, connects to the dog with two knots on the back and an elastic strap covering the head. One of the most fantastic things here is the clasp and the loop, which allow you to attach the knife to the dog's foot, making an impression "our hairy Chucky" is holding it – because that is what trained dogs are supposed to do. And by the way, from the pictures we found on the Internet, you can see that the small sizes also sit nicely on cats. We're just saying it's not only dog Chucky costume.
Before purchasing a Chucky costume for dogs, Pay attention to the size chart.
---
Dog Chucky Custom – Darker Version

The second primary costume, from Rubie, is called "Chucky Dog Costume" and slightly differs from the previous model. The officially licensed ensemble includes a jumpsuit with sleeves, this time in a darker shade. The cool part is the fake "hands," one of which holds a knife. Besides, in this dog Chucky costume you will find, as per the best tradition, the traditional red wig.
This model of Chucky costume for dogs comes in five sizes, and we strongly recommend that you see the specific sizes rather than settling for just the general measures. If you look at the length of the chest, then the relevant measurements are X Small (about 38 cm), Small (about 43 cm), Medium (about 51 cm), Large (about 58 cm), and X Large (about 69 cm).
---
What About Bride Of Chucky Dog Costume?
If you have more than one dog, or especially at least one dog at home, you might be happy with a costume of Tiffany, aka Bride of Chucky. Although, according to our checking, people are looking for these types of costumes, we have yet to find Tiffany versions suitable for dogs on the major or selling sites.
Of course, you can try to improvise Bride of Chucky dog costume for example, with parts of a similar Tiffany costume for children or babies (quite a few). Still, it isn't easy to guarantee that it will work and will fit and be comfortable for your dog.
Please follow and like us: