Berlin Dungeon: A Fun Visit To The City's Bloody Past
Berlin is a popular and super attractive tourist destination in the present, but the city's past cannot be ignored. For about 800 years of history, from the Middle Ages to the 20th century, Berlin has known countless dark and chilling moments. The Berlin Dungeon (Berlin Dungeon) takes us on a creepy, sometimes scary, and entertaining journey, and in our opinion, it is a must-visit for people who have horror in their blood.
Blood, Death, And Torture in Berlin Dungeon
Similar to other similar attractions, the best known of which is the London Dungeon, in Berlin's dungeon you go on a nightmarish tour that combines horror, humor, and history. In this case, it lasts about 60 minutes and combines professional actors from Berlin's theaters, a recreation of dark moments in Berlin's history with the help of menacing wax dolls, a meticulous 360-degree set and sound effects, and often in a place like this – quite a few scares and terrifying moments.
In total, the Berlin Dungeon museum – and it can be called that – has about ten interactive shows, which we think manage to be effective and successful compared to most similar attractions in this style. It starts with Berlin Dungeon free fall tower, "Elevator of Doom", that will take you to the depths of the earth. in this case, you'll get to the Torture Chamber.
In the rest of the journey on Berlin Horror Dungeon, you will pass through Berlin's menacing secret tunnels from the 17th century and an underground crypt, take part in a trial in which you will beg that one of the participants not be executed, watch a re-enactment of an execution "starring" one of the participants who will sit in a torture chair. You'll meet a doctor who treats the victims of the deadly epidemic that struck Europe in the 14th century in a unique way, ride on the devil train-style facilities (including a fall of about 12 meters in total darkness) and you meet some of the most notorious figures in the history of the city. For example, the German serial killer Karl Grossmann, whose scope of murders is unknown but there is no doubt These are horrific cases of dismemberment of women, and perhaps also the sale of their meat at the sausage stand and the black meat market. Or the "woman in white", from the creepy folk tale that has been told in the city since the 17th century.
Take a look at the Berlin Dungeon trailer, showing some of the attractions of the attraction:
Berlin Dungeon – Tourist Information
Berlin Dungeon Opening Times:
The Berlin Dungeon is open daily from 11:00 AM to 7:00 PM (as of October 2022), with the last entry at 6:00 PM.
Can You Find Berlin Dungeon English Tours?
It is important to note that the language may affect your visit experience. In other words: a large part of the tours that go out here is in German only, so the average tourist may be able to get part of the experience but will miss other aspects of it. We strongly recommend you check when there is a Berlin Dungeon English Tour, and schedule your visit accordingly. Currently, Berlin Dungeon English tours are offered daily at 12:30, 14:30 and 16:30.
---
---
Is It Recommended To Buy Berlin Dungeon Online Tickets?
We recommend you buy the Berlin Dungeon ticket in advance because it can save you the queues (which can be long). Please note that the card automatically assigns a time for the visit, at the time chosen according to availability, but you have flexibility. Through the official website, you can choose a specific date for the visit and change the date of the visit up to five times – and this may be required in situations where the attraction is closed due to tourism restrictions or other reasons, in cases where one of the guests is sick, and so on.
After choosing a time point for the visit Dungeon Museum Berlin, make sure to arrive at least ten minutes before, but you shouldn't have a problem. Berlin Dungeon is located in a central and very accessible area of ​​this very accessible city, close to Haaksha Market and Alexanderplatz Square.
Berlin Dungeon Tickets
You can choose one of three types of Berlin Dungeon tickets:
Single Ticket
Berlin Dungeon ticket costs 26 euros for an adult (over 15 years old) and 19 euros for a child aged 10-14. The ticket does not include special events such as the Halloween show. As of the time of our review, the prices between the various sites are the same, but we recommend that you do a cross-check and check specifically if anything changes for your visit to the city.
Where Can You Buy Berlin Dungeun Tickets?
(Note: We may make a commission for purchases made through the following links)
Single Ticket + Photos
A ticket that grants entrance to the attraction together with digital access to all your photos taken during the visit.
Price: 28 euros for an adult (over 15 years old), 21 euros for children aged 10-14
Special Events Tickets
Entrance ticket to the dungeon includes the special Berlin Dungeon Halloween shows in October (starting at 14:00 every day).
Price: 29.5 euros for an adult (over 15 years old), 22.5 euros for children aged 10-14
Ticket Combination
A highly recommended option, which can lower your costs quite significantly, is to buy a ticket that combines several attractions from Berlin's menu:
The Berlin Dungeon and the Madame Tussauds Wax Museum in Berlin – 38 euros per adult, 28 euros per child
Berlin Dungeon and Sea Life Aquarium – the price of 34 euros for an adult and 26 euros for a child
The dungeon, Madame Tussauds, and the aquarium – 46 euros for an adult, 35 euros for a child
The dungeon, Madame Tussauds, and the Big Bus tourist bus that goes between attractions in the city – 60 euros for an adult, 40 euros for a child


---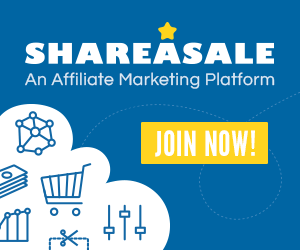 ---
Who Can Visit Dungeon Of Berlin?
Unsurprisingly, Dungeon Of Berlin is not for everyone. From a practical point of view, the minimum age to participate in the experience is 8, but we recommend the tour for at least 10 years of age (up to the age of 14, it is necessary to be accompanied by an adult). The experience is not suitable for sensitive populations: pregnant women, people suffering from heart disease or epilepsy, and so on.
The place can accommodate people in wheelchairs, except for several attractions that are not accessible, and with one caveat – the chairs must not be electric. People who have difficulty walking can visit, although they must note that there are only a few places to sit along the journey that lasts about an hour.
Please follow and like us: