Megan Is Missing Is Missing Alot, But The Buzz Is Still On
]A few days ago, we visited a friend's house. While the girls were playing with Anna and Elsa, drawing, abusing the dolls, and mostly making a mess, one of the friends suddenly mentioned some horror movie with clips he saw on TikTok. "Something about a girl who starts taking revenge on the people who raped her," he said. "Aha, aha! This rape and revenge movie looks like "I Spit n Your Grave," I said enthusiastically, ignoring the fact that little girls were around. Since I'm not one of the Tik Tok people, I tried to understand to what extent the discussion around the film exists and whether it's good that old or forgotten films are "resurrected" thanks to social networks. I quickly came up with one name, "Missing Megan," which made a hysterical comeback a few years ago – mainly thanks to Tiktok, Twitter, and other troubles.
Like many other horror fans, I missed "Megan is Missing" when it came out sometime in 2011. When all this buzz started around it, I finished watching to see what everyone was talking about. A few years have passed since then, and I still remember some scenes from the film, but it is hard to say that it left a deep mark on me.
Megan Is Missing, But Resurrected Thanks To Social
Let's start from the beginning. "Megan is Missing" is an American Found Footage film with a meager budget of only about $35,000. According to reports, the film's crew includes only five members, with the writer, director, editor, and executive producer being Michael Goi. The script was written in ten days, and the shooting took about a week. In short, it tells the story of Megan, a popular high school student (Rachel Quinn), chatting online with Josh, who she thinks is a charming boy. At one point, she decides to meet him but disappears. Her best friend, Amy (Amber Perkins), begins investigating the case. Unfortunately, she quickly discovers what happened to her friend and faces an equally cruel fate, no spoilers. 
"Megan is Missing" is a rather short film, only about 85 minutes. It is also quite slow until the last part, or should we say "Megan is Missing" last 20 minutes, which includes most of the horrors. Many people ask themself (and "Dr Google") one question: Is "Megan is Missing" real. The confustion is pretty clear. The film presents itself as based on real cases. This is what appears in the first subtitle that opens the film and also in the trailer. In practice, it's different from that. Although the film is inspired by child abduction cases, which unfortunately happen every day worldwide, its particular story is fictitious. It is not certain that this reduces the dangers presented in it, which can also occur in reality, but it is important to set things straight. 
Here's "Megan in Missing" trailer, who – thanks god and quite unusually – doesn't show all the creepy parts:
What Megan Is Missing Is Missing?
 The film contains some scenes that are difficult to watch, no doubt. Without doing too many spoilers, there is, among other things, a quite detailed rape scene, two "Megan is Missing stills that show a girl in a very problematic situation with torture devices that looked like they came out of a museum dedicated to the field, some gruesome seconds related to the barrel and a long and of course "Megan is Missing" ending scene, when one of the characters is buried alive. If you read these descriptions, you may already imagine the scariest horror movie of the 21st century. This topic came up in some of the renewed reviews of the film, especially in the posts that began accumulating at the end of 2020 on TikTok, Twitter, Facebook, and other social platforms. Scenes from the film were uploaded, people's reaction videos popped up, posts were written, and there were tens of thousands of tags for the film within days. 
Almost a decade after it came out and didn't leave a significant mark among the sea of movies we see, "Megan is Missing" suddenly became a pretty big hit, especially viral, worldwide. For example, the director of the film warned viewers about it in a ridiculous way, warnings that should help create a buzz. Some countries boycotted the film, such as New Zealand. Many others criticized the film and described it as "torture porn," among other negative descriptions. In our context, such definitions can increase the interest in a certain text even more. The writer of these lines, for example, made during his academic studies a seminar paper that examines the pleasure of watching torture films.
On the other side, to which the writer of these lines belongs, many believe that the commotion surrounding "Megan is missing" is exaggerated. First, the film could have been better made in some aspects. Of course, you can blame it on the tiny budget and the number of crew brought to a minimum, but the bottom line is that we got a badly filmed product, including terrible acting and a terrible script. Even if the film has some unusual scenes, they are short and do not fit into the overall horror fabric. The effect of these scenes was insignificant for me (and for many other people, if you consider the low score of 4.6 that the film has on IMDB and the negative reviews of most critics). Everything around is far from convincing, and with a mileage of thousands of motion pictures, I and many others got to see films that affected us more. The film did not cause me to lose sleep or any images that accompanied me later, but maybe the problem was with me. 
The question we may ask is to what extent, even today, after the rather short frenzy surrounding "Meghan is missing," he still manages to arouse interest. To learn this, I did a quick test using the Internet's tools. The first is Google Trends, which shows search trends for certain phrases on Google by time and place. This tool does not show exactly the amount of searches but allows you to see that in the span of the last five years, there was a crazy peak around the film for a few weeks towards the end of 2020, and the rest of the time a minimal amount compared to that peak. 
In practice, the search volumes for "Megan is Missing" are quite impressive. Even if they were higher in those peak months in 2020, it is still a nice amount of searches. Only in the United States, for example, the average number of searches for relevant phrases related to the film is several tens of thousands of searches per month (mainly the name of the film) or thousands of searches for complementary keywords, including those referring to the main scenes in it and the still images it shows during it. For example, "Megan is Missing Barrel Scene" (almost 5,000 searches per month). Of course, many searches include people wanting to know how to watch the movie, which shows that the FOMO is still there.
Even Without Megan Is Missing: The Future Looks Scary 
Speaking of social networks, this film's dangers cannot be ignored. The topics presented in it, such as the dangers of the Internet, predictions, and kidnappings, are not new. In recent months, the threats are only increasing with the rise of artificial intelligence. Today, with a few clicks of a button and written commands, it is possible to display realistic images of people in places they were not, simulate their voices perfectly (as we saw in Deep Fake videos), and create entities that did not exist. It's perhaps an ironic coincidence that one of the talked about 2023 movies, also named "Megan" (well, "M3GAN"), is about an artificial intelligence robot that goes out of control on a murderous rampage. 
With all the quite justified enthusiasm around Chat GPT, Midjourney, and other artificial intelligence websites that are conquering the world in recent months, which I think will lead to one of the biggest revolutions in history, there are a lot of dangers here that will most likely appear in the horror movies of the coming years. We recently saw, for example, the disturbing "Influencer," which presents exactly these issues: a psychopathic woman who hides network influencers on some remote island and impersonates them perfectly, partly through the wonders of technology. "Megan is Missing" can perfectly connect to these relevant fears, and what's scary is that in the years since it came out, the list of digital threats seems to have only expanded.
Should You Watch Megan Is Missing?
as you may have realized by yourself, I am splitted just like James Mcavoy. As a film, "Megan is Missing" is a dull product that doesn't meet most of the professional standards we expect (which, let's face it, aren't always high in the horror world). It also didn't affect me too much or leave a serious mark, which only a few movies actually do. 
On the other hand, it does have some disturbing moments, like the Megan is Missing barrel scene and these two Megan is Missing photos appearing in the film. It also connects to the fear that should worry every parent, certainly at the current time. If you haven't seen the film as part of the buzz of the last few years, find out where to watch "Megan is Missing", and give it an hour or so. At most, as in the case of that horrible Winnie the Pooh horror movie – you can always blame social media.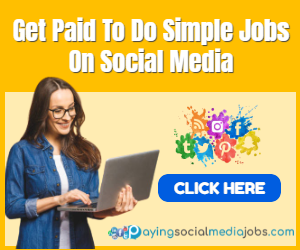 Where Can I Watch Megan Is Missing?
Thanks to all that buzz, you can watch "Megan Is Missing" on different platforms, including Amazon, Google Play, and Vudu. (note: We may make a commission for purchases made through some of these links)
Please follow and like us: