Bleeding Art: Blood Painting Is As Crazy As It Sounds
When I was in junior high school, I had an assignment to do. The night before, I sat down to write something like four pages on a sheet of paper because then it was less common to print works. And then it happened. When I came to match the pages, because I am an orderly and severe student, an accident occurred. I accidentally stubbed my finger, and blood grew all over the paper. This a real problem because who has the patience to rewrite four pages at this stage? So I tried to make the piece artistic, hoping the teacher wouldn't notice or at least think it was all planned. I waited for the blood to dry, added some decorations with a red marker (to match the visual style of the piece, you see), and handed the work to the teacher the following day with a look of pride.
A few days later, I got the job back – without a grade. The teacher didn't check it at all. She wrote just a few words, I can see clearly as blood till this day: "That's not how you hand an assignment!!!". Fortunately, she gave me a chance to correct and resubmit. I did it with the utmost care, wore gloves, and scored excellently.
The truth is that strange as it may be, over the years, I have discovered that in creating this improvised art, I may have been ahead of my time or missed out on a career as an artist. Among the multitude of raw materials that are used for creations – and among us today, it is possible to "paint" with any material, such as colorful paper folds, food products, leaves, cleaning products, and, of course, human flesh as well – blood occupies a place of dubious honor. Here's everything you need to know about blood paintings,  a blood art world proving that art really has no bounds.
---
---
Blood Painting: When The Ink Turns To Blood
The first form you can use blood in an artistic tool is painting. And it's bizarre, or even morbid, as it sounds. It not only looks like a horror movie: in 1965, Director Herschell Gordon Lewis made a splatter film called "Color Me Blood Red." The story focuses on a painter who kills people to use their blood to paint his drawings.
Over the years, we have encountered several artists who did the same thing: Well, without murdering people. These famous blood painting artists used blood – mostly their blood – and sometimes combined it with more standard colors. We're not referring to relationships between famous actors, like that incident where Johnny Depp allegedly wrote offensive messages against Amber Heard on the wall using his blood. We also don't want to write about period blood painting, cause seriously – What's wrong with you? Instead, we will refer to legitimate works of art, at least on paper. 
This choice of blood painting, which is, of course, anything but standard, can be done as a protest or criticism, intending to say something about the world of art or our life as a whole. As extreme as it may seem, this decision can also be artistic for all intents and purposes. Believe it or not, some also create impressive paintings using blood, some selling for huge sums.
Even if it is a rare art form or even underground, it raises questions and concerns. We recently read the authorities in Tamil Nadu, a state in southern India, have decided to ban works of art that use human blood, and those caught doing so may be punished. One of the reasons for this is the fear of unhygienic conditions, which can quickly develop into infections and other problems. The blood in our body, we must remember, is a resource far from infinite (unless you are a vampire and can quickly get more blood).
---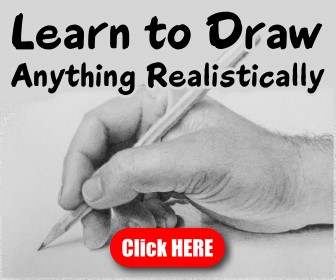 ---
Famous Blood Paintings and Artists
Vincent Castiglia Blood Paintings: An Act Of Sacrifice?
The first example is the New York painter and tattoo artist Vincent Castiglia. He uses blood "to create a blur between the artist and the work," as he says, and over the years, he "sacrificed on the altar of art" several liters of his blood, creating fascinating human blood paintings.
Vincent Castiglia's artwork starts with drawings in a standard way, with a pencil. He then draws his own blood, dilutes it, and adds it to the creations using brushes of various sizes. The result is relatively monochromatic photographs, often dealing with the state of the human body or nightmarish objects in the complete sense of the word between birth, life, and death.
Vincent Castiglia paintings are mainly surrealistic and depict themes such as hope, love, survival, and the fleeting human existence in the world. According to Castile, the images express experiences freed from the soul that he experiences. There is no doubt that the blood also adds a realistic dimension to them when Castile paints the skin and "flesh" of the characters with blood.
Blood functions somewhat like other colors since it contains iron oxide and is considered "embroidery." Creating such a painting may take him several months, and the sale – yes, some people buy images  made of blood – can even reach five or six-figure sums.
The "Secret Recipe" Of The Tattoo Artist
Dr. Rev Mayers is an Australian tattoo artist who decided over the years to become what he calls "A Blood Painter." He uses standard drawing tools and familiar painting techniques, with one difference you can probably already understand: Myers incorporates blood into his works. He says it is purely about his blood if that reassures anyone.
"Each painting is a challenge. I'm using a medium that was never designed to be painted with", Mayers said in an interview. "I also want people to stop and think just for a moment, and see blood for what it is, LIFE, not grotesque. People instantly associate blood with pain and death, blood is the giver of life, that's partly why I paint so many portraits of animals. They are heartwarming images".
By the way, Myers refused to reveal the method of his creation. "I will never give out my secrets. It has taken me years and years to perfect my art to the point where I can now share and sell my unique work to the public. You need to understand that this makes me different from every other painter in the world. Think of my artwork like a secret recipe". According to Mayers, he transfers some of his profit to a charity fund in the medical field of blood cancer.
Julia Fox Blood Paintings (Or: Julia Fox Is Still Alive)
Not sure if you know the Italian-American actress Julia Fox. As an actress, her breakout role was in the Netflix film Diamond in the Unpolished, where she played Adam Sandler's mistress. She received compliments for this role, but what catapulted her into the headlines was a highly publicized affair she had for about a month and a half with Kanye West, the controversial, crazy, and anti-Semitic American rapper. Between interviews in which she talked about the size of West's penis, she claims that since then, the amount of offers she has received for roles on the big and small screen has decreased significantly. On the other hand, she also states that the brief affair with West was the best thing that happened to her.
---
---
So how exactly is Julia Fox related to our review? Very simple: Julia Fox Blood Paintings is one of her well-known projects. Before turning to the realm of acting, she was involved in quite a few directions. She was a model who posed nude for "Playboy" in 2015. She served as a clothing designer, photographer, and painter with impressive works. She published two photography books and, in 2017, opened an exhibition called R.I.P Julia Fox. The exhibition was made about a decade after she almost lost her life due to an overdose, and Fox expresses her self-funeral. The multimedia exhibition presented in New York included her paintings on silk cloth, which she made – of course – with the help of her blood. Julia Fox Blood art depicted herself in various situations and dealt with provocative topics such as sexuality, drug use, death, and grief.
View this post on Instagram
"I wanted the show to be as authentic and personal as possible," she said in an interview on the Huff Post website. "I extracted the blood with a syringe and used it to paint on the silk. It wasn't as bad as it seemed".
"I love the way blood bleeds onto fabrics. I think the color is mesmerizing", she added. "I chose the silk because it's so feminine in that it is delicate, but at the same time, it's so strong and hard to tear through. I feel like blood is so precious, and it's only right that it be displayed on a fabric which is just as precious."
---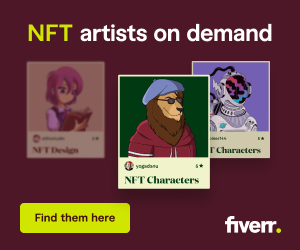 ---
The Anguished Man Painting (And A Movie?)
Some argue there are "cursed" objects, which may be works of art: for example, "The Crying Boy" painting we described here not long ago. The Anguished Man Painting meets this definition exactly. In this image, you can see a man with a terrible expression of pain. The picture's owner is a British guy named Sean Robinson, who inherited it from his grandmother. 
Robinson claims that from the moment he hung the Anguished Man print on the wall of his house, he encountered frightening phenomena, such as strange noises, screams in the middle of the night, or a mysterious figure of a man that appeared before his eyes. The guy even uploaded several YouTube videos showing some of these strange phenomena and his discoveries about the painting. Although it's unclear
who painted The Anguished Man, Robinson claimed his grandmother told him that the painter mixed his blood with the colors and killed himself shortly after. In 2015, there were rumors the painting was listed for sale on eBay for about 1,500$, but it seems the reports were wrong. The Anguished Man painting price is not known, and it's not for sale, as we understand.
 In 2016, the excellent website Bloody Disgusting posted an article claiming the cursed painting, allegedly or not, would turn into a horror film. The Anguished Man movie will be directed by an American-Finnish director and editor named Tay Ricks, who also wrote the script. In the same article, she said: "I am thrilled to be able to bring the story of The Anguished Man on the screen. There is something really intriguing about haunted items, and especially haunted paintings. They really appeal to our biggest fears and imagination".
Since that announcement, by the way, we have not found any mention of this project's continued progress. In fact, since 2016, it seems that Ricks is not involved in any project as a writer, editor, or director. Is the project stalled, or does the curse plays a role here? Time will tell.
Please follow and like us: